Wednesday, October 21, 2009
Monday, September 28, 2009
The All New Dogs.Mall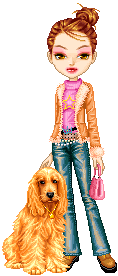 DogS Mall
Email: dogs.mall@yahoo.com.sg
____________________________________________________________________________________
How to Shop

1. You can email us directly to order. Please include the following details:
a. Full name:
b. Contact Number:
c. Email Address:
d. Mailing Address:
e. Serial number:
f. Size and Colour:
g. Quantity:


2. Once we have received your orders, we will check on the availability of the products you ordered. A confirmation email will be sent to you. Upon confirmation of your orders, payment can be proceeded.

Kindly note that the orders with incomplete information will not be processed. Any inconvenience is regretted.

How to Pay?

Post: Bank Transfer (POSB)

Delivery Policy

Areas:
East: Free delivery with more than $60
North: Serangoon,Seletar,Punggol,Sengkang: Can be liase please email me.(More than $60)
Others : Free delivery with more than $100

East/North less than $60
West/Far North less than $100:
Alternatively :
Additional $3 delivery charge (Pasir ris/Tampines/Simei/Loyang)
Additional $5 delivery charge (East/North)
Additional $7 delivery charge (Sembangwan,Seletar,AMK,TPY)
Additional $10 delivery charge (West)

OR:

Via normal or registered post
Normal $1 item subsequence item $0.50
Registered Additional $2 on top of normal postage

Self Collection:
FREE
Pasir Ris (STRICTLY)

We have stop our blog for almost 1 year, due to lacking of good & quality products.
Now that we have spent time to search for our supplier.
We are proud to offer our all new range of poochies fashion....
Hope you'll like it

Please email to dogs.mall@yahoo.com.sg for orders and enquires.
New Products All the way from Taiwan/HKG/Japan/Korea.
Pre-order cap at 10 orders.


Smiley Singlet $18.90




Hearts Singlet $19.90




Ice Cream Singlet $18.90





Hearts Leash $22.90



Sweety Dress $20.90



Summer Tee $18.90



Summer 2 Dress $19.90



Punk Collar $16.90



Shirt Overall $20.90






Strap overall $19.90



Princess Singlet $18.90



Clip 1 $1.90



Clip 2 $1.90



Clip 3 $1.90



Clip 4 $1.90




Furry Hoodie $20.90



Classy Choker $18.00



Funky Jacket $20.90



Yankee Jacket $20.90




Juicy Dress $22.90



Bear Dress $22.90



Street Dress $19.90



BackPack Singlet $19.90



School Singlet $18.90



Toy 1 $6.90



Toy 2 $5.90



Toy 3 $5.90


Bear Overall $19.90



FBI Overall $18.90



Police Overall $18.90



HipHop Cap $16.90



Pearly Leash $19.90



Harness Leash $18.00



Burberry Leash Set $18.00



Angelic Dress $18.90



Gold Text Shirt $17.90



Sweater Balls $20.90



Summer Tee 3 $18.90



Summer Dress 4 $18.90



Rocky Road Tee $18.90

Posted by

DogS Mall
at 3:34 AM
0 comments